Description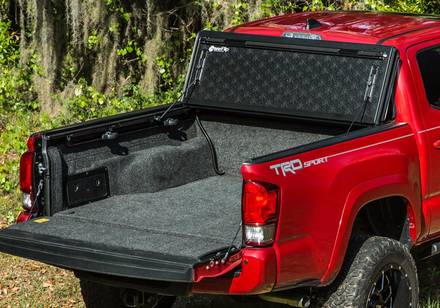 FULL BED ACCESS
Fold the cover up to the cab for full-bed access without removing the cover. Rubber bumpers protect the cab from impact.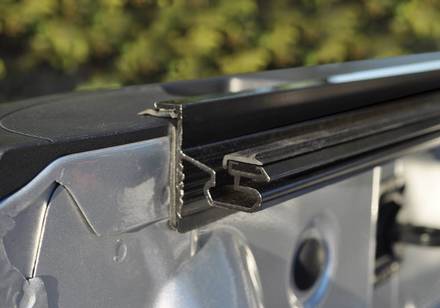 WATER DRAINAGE SYSTEM
The rails collect and guide water to the front of the bed where it is emptied through drainage tubes.
NO DRILL CLAMP
The FiberMax can be installed in less than an hour without drilling into the truck bed.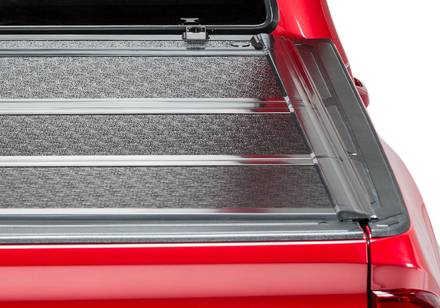 PREMIUM WEATHER SEALS
Weather resistant and extremely durable seals made of EPDM form a tight seal to the bed rails. Rounded style hinges help prevent water and debris from entering the truck bed.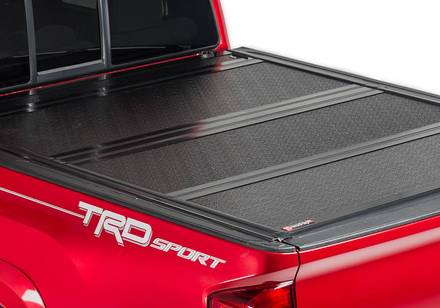 TEXTURED FRP TOP PANEL
Fiberglass Reinforced Polymer top panel with a textured finish and a powder-coated aluminum bottom.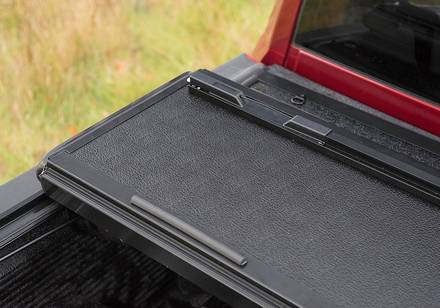 EASY OPERATION
Each panel automatically latches to the covers mountings rails as the cover closes. Latches deactivate with a simple pull of the cable.